Are you feeling stuck or frustrated by the lack of results showing up in your life?


Have you burnt yourself out from working hard and chasing your dreams with nothing to show for it?
Are you tired of re-living the same year, same relationships, same financial status over and over again?
Do you want to have a different life, but don't know where to start or how to create it?
Then the I AM 7 Day Manifestation Challenge was made just for you.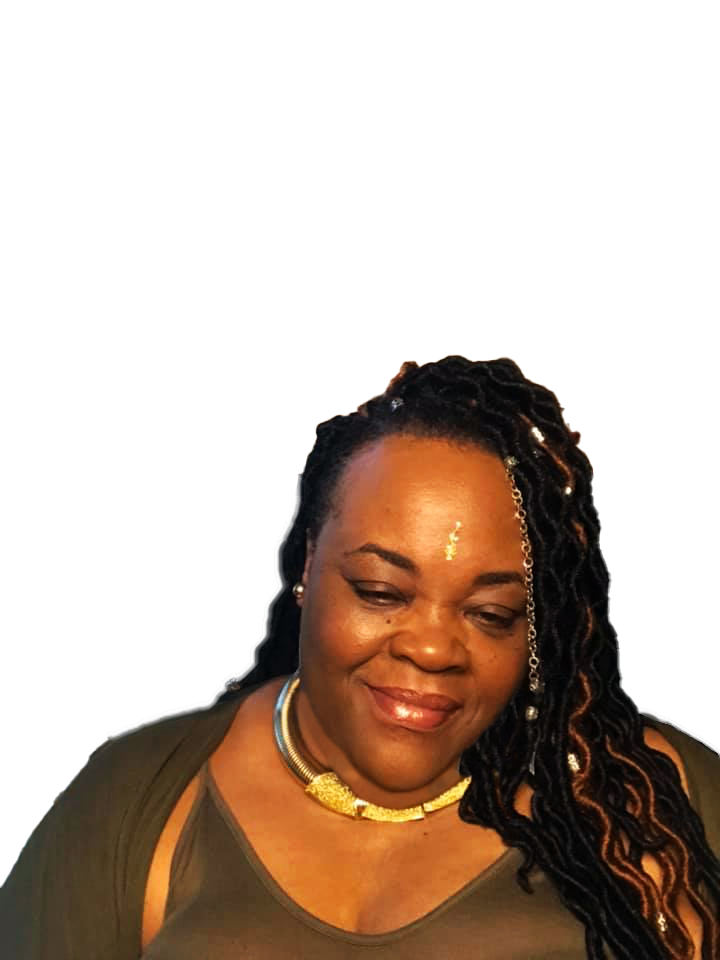 The Tools in this Challenge Helped Me Go From Being Stuck in An Unfulfilling Job to Being a Successful Full Time 6-Figure Healer and Coach
About 22 years ago, I left the IRS with a determination to work for myself. Even though I was already counseling and coaching people, I didn't think I could make a living out of it.
So I got creative and came up with a variety of ways I could make money working for myself--I created a greeting card collection, I sold jewelry to church ladies--I did everything I could think of. But day after day, I was still in the same place. Struggling, frustrated and tired.
I felt like I was putting so much work in but I still wasn't seeing the results I wanted. My dream was to work for myself, to be a full-time coach and be in my life purpose. But I didn't know how to get there.
I didn't want to go back to my job but I didn't believe I could live my purpose and pay my bills at the same time. Something had to change. So, I started with my beliefs.
I spent the next two decades shifting my beliefs and releasing anything that told me I could not, should not and didn't have the ability to do my dream work and live my dream life. Twenty years ago, I officially became a full-time coach. Two years ago, I officially crossed the 6 figure mark in my coaching business.
Over the past twenty years, I enrolled in classes, read books, studied under spiritual gurus and trial-and-errored with almost every manifestation technique and practice. I did all the work so you don't have to--I now know what works and how to work it so I can get exactly what I need.
And in this challenge, you'll receive the benefit of my 20 years of study and practice in 7 days. Are you ready to get on the fast track to your dream life? If so, enroll now and I'll see you on the other side.
Malane Shani, I AM 7 Day Manifestation Challenge Facilitator
Included in the Challenge:


✴ 2 Pre-Recorded Zoom Sessions with Master Manifestation Coach Malane Shani
In the two group sessions, you will take a deep dive with Malane Shani into the manifestation and creation process, get expert support and guidance and connect with the other challengers.
✴ Daily Challenges
Every morning you will receive a simple challenge of the day that will help you discover and release whatever beliefs or thought patterns have been blocking your ability to effortlessly create your desires.
✴ Exclusive Daily I AM Meditations
Get into energetic alignment with your desires every day with 7 exclusive and powerful manifestation meditation videos.


✴ BONUS: Inspirational Library on How to Create Your Desires
Enjoy Malane Shani's favorite videos and audios on how to position yourself for manifestation, how to activate your vision board, how to change your reality through changing your words, and more!
If you desire to...
Unlock your manifestation powers and use them at full potential
Create success, abundance and prosperity in every area of your life
Bring your desires to reality without becoming frustrated, stuck or stagnant
Speed up your creation process and manifest at lightning speed
Discover the beliefs and thought patterns that have been preventing you from having what you desire
All payments are non-refundable but are transferable.
Explore Our Other Classes